Building Envelope Systems in the GTA
Meet your experts in building restoration and envelope systems. 289-275-6932
With over 60 years of experience, SMID Construction Limited covers all aspects of your building envelope system. We serve Ajax, North York and the GTA.
Here for Your Building's Longevity
Your building envelope refers to all the exterior components that work to ensure insulation, air quality and moisture control in your building. It is essential to maximizing the longevity of your premises. When neglected, you put yourself at risk of damaging moisture and mould, excessive energy costs and eventually, disintegrating structures. To save you expensive and strenuous repairs, SMID Construction Limited can help you stay on top of your building envelope systems. Our seasoned staff are here to protect you and your building's longevity for years to come.
Thanks to our decades of prowess, we are able to offer technology-driven, strategic and turnkey solutions with single-source responsibility. Passionate about sustainability, we also aim to reduce energy consumption, all the while maintaining our world-class engineering standards.
Over the past several decades, our portfolio of projects has included some of the most complex and successful work sites in the GTA.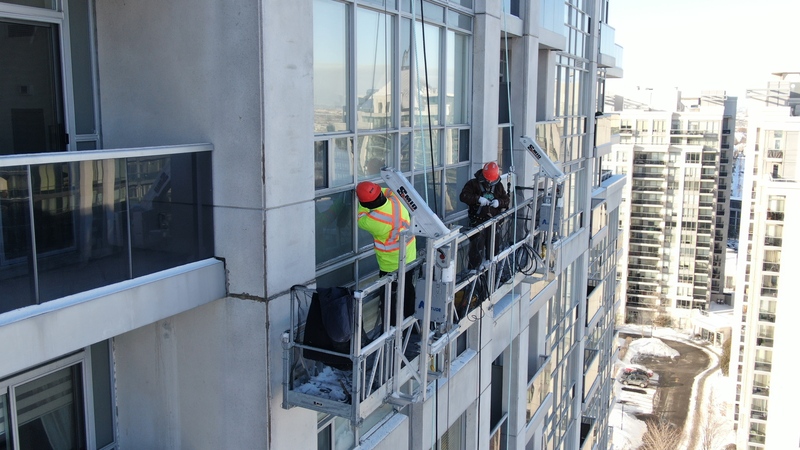 High-performance moisture management since 1960

 
SMID Construction Limited is committed to ensuring that the collection and processing of data carried out by our
smidconstruction.ca
site complies with the General Data Protection Regulations (GDPR) and the Data Protection Act. To know and exercise your rights, particularly concerning the withdrawal of consent to the use of collected data, please consult our
privacy policy
Parking Garages
Building Envelope Systems
Structural Concrete Restoration
Tennis Court Installation
60 Years of Expertise
Fully Licensed and Accredited
Budget-Friendly Prices
First-Class Products and Services
North York
Mississauga
The GTA
World-Class Building Envelope Solutions
At SMID Construction Limited, we've mastered the science behind the building envelope. Our seasoned staff go the extra mile to develop high performance and sustainable designs that guarantee the ultimate protection for your building. You can trust us to create a healthy, secure, and comfortable environment that meets all your project's architectural and aesthetic requirements.
With our proactive approach, we can evaluate potential problems before they become irreversible. This way, you can take advantage of your simplest, most cost-effective option. To get started, check out our list of building envelope rehabilitation solutions:
Balcony repairs
Railing replacement
Window replacement
Masonry repairs
Exterior cladding
Sealant replacement
Exterior painting
We also offer your choice of parking garage repair and replacement services, as well as glazing and waterproofing consulting services for new and existing high-rise buildings. Call us today!
Technology-driven, strategic turnkey solutions

 
High Performance and Sustainable Designs
After more than 60 years, we've earned our solid reputation as the GTA's go-to contractor for building envelope solutions. Contact us today with your project!
SMID Construction Limited is committed to ensuring that the collection and processing of data carried out by our
smidconstruction.ca
site complies with the General Data Protection Regulations (GDPR) and the Data Protection Act. To know and exercise your rights, particularly concerning the withdrawal of consent to the use of collected data, please consult our
privacy policy